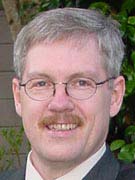 I am a native of
The Netherlands
, live in
Mountain View
, California, and moved there in the summer of 1991, after starting a company, then called Storm Technology, later named Storm Software, an then named Storm Technology again. After I left Storm in May of 1998, I took a long vacation and started working as a consultant under the business name "Starfield Consulting." I worked for about a year as CTO and VP of Engineering for CertifiedTime, Inc., but now I am back into consulting.
For more detailed information about my personal history, check out my biography, or if you need to see my professional qualifications, you can check out my resume. Send me an if you must.
You will find the start of my development related blogging in "Dolf's Development Notes."
Genealogy

I am currently working on a genealogy of the Starreveld family. Other names occurring in this line are Starrevelt, Sterreveld, Starrevelt, Harreveld, and Starre. Possibly connected are English names of Starfield.

I have not yet gotten to the point where I am publishing any of the information I have (around 5000 persons) as Web pages, but I welcome inquiries for help as well as contributions of information. For genealogy issues, please contact me via this address.

Baking

I am doing a lot of baking (mostly bread) lately and I have developed some helpful information for other bakers. Here is a spreadsheet for performing all kinds of dough calculations.

---

Radio & Scanning

If you are interested in radio/scanning, you might want to check out this information.

SCSI Accelerator

I have been a Macintosh programmer (although I do Windows for a living now) since 1984 (yeah, that's right!). One of my early pieces of work, SCSI Accelerator, was made available on what was then called UseNet. It is still available in many archives and I have a page about it.

Miscellanea

October, 2021: I have been working on researching and implementing a way to connect to my SunPower PVS6 monitoring system so that I can inspect panel level detail about my PV system. SunPower does not make this level of detail available on their Portal. Mind you, they have the data, and behind the scenes their portal calls on a Web API that provides detail, but it is just not all presented. My research found out how to make this connection. There is information in various places on the Internet, but I collected and organized it all in one document: PVS6 Access and API.pdf.

The approach I have been following uses a Raspberry Pi3 to bridge between my WiFi and the PVS6 ethernet (installer) port (but also outlines a method using a cable - requires some router configuration). The document contains API documentation, but you may not need it. Integration with Home Assistant is available and works fine.
News
Add PVS6 plus Raspberry solution for full access.
Add link to Dough Calculator and Personal Weather Station "sticker".
Photo of the day
Picture of the day goes here